Exterior Mold Removal in Middlesex County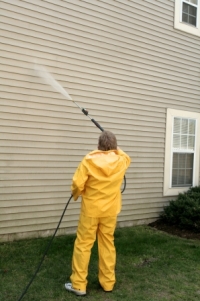 Mold and mildew are natural contaminants that will grow on your siding, masonry, roof, driveways or any other area on the exterior of your home. I am sure you have found this to be obvious, especially on the north side of your home where there is more shade and moisture to make for ideal conditions for the growth of mold and mildew.
At LeBlanc Painting, our exterior mold removal experts using commercial grade detergents and cleaners to remove any tough mold and mildew from your exterior surfaces. It is important to make sure your exterior surfaces are clean at least twice a year. Mold and mildew can be hazardous to your health, and also can damage your exterior surfaces. Call LeBlanc Painting today to get your free estimate on your next exterior mold removal project.
Our Middlesex County Exterior Mold Removal Provides
Exterior Mold Removal
Mildew Removal
Soft Washing
Mold Removal

Pressure Washing
Power Washing
Deck Cleaning
Pressure Washing

Wall Paint
Surface Washing
Concrete Pressure Washing
Pressure Cleaning
We Provide Exterior Mold Removal in the Following Areas:
Littleton, MA | Acton, MA | Boxboro, MA | Wayland, MA | Sudbury, MA | Wellesley, MA | Weston, MA | Groton, MA | Concord, MA | Carslisle, MA | Bedford, MA | Lexington, MA | Belmont, MA | Arlington, MA | Cambridge, MA
Why Middlesex County Should Hire Us For Their Exterior Mold Removal
When you hire LeBlanc Painting for your painting project, you will get our "Total Satisfaction Guarantee." We do not cut corners. We provide excellent long-term value by hiring the best Middlesex County painting contractors and providing high quality paint jobs. You'll have confidence when the job is started and complete satisfaction when it's done.
We will promptly answer any questions that you have. Will walk through with you to inspect our work. Any concerns or final touchups will be handled promptly, before the job is finished. We will follow up with you after the project, and we appreciate your feedback. We will go all out to add your name to our long list of satisfied customers.
Recent Articles
If you are looking for a Middlesex County painting expert then please call (978) 742-9876 or complete our online request form.